2019 Holiday Lights Supporters
A Special Thank You for Brightening the Holidays in Downtown Middletown
The Middlesex County Chamber of Commerce appreciate and thank the following businesses and individuals for their support in decorating Downtown Middletown during the 2019 Holiday Season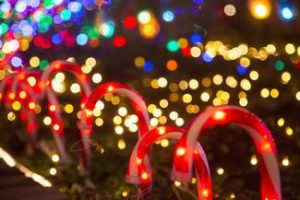 A Pocketful of Posies
A.R. Mazzotta Employment Specialists
Ädelbrook - Transitional Academy II
Advanced Behavorial Health Inc. (ABH®)
Amato's Toy & Hobby
Attention To Detail
Cavanaugh & Company, LLC
Celtic Cavern
Charles IT
Church Of The Holy Trinity
Cinder & Salt LLC
City of Middletown
Colebrook Financial Company LLC
Connecticut Rental Center
D'Aquila Law Offices
Datatec North America
Didato's Oil Service Inc.
Doolittle Funeral Service, Inc
Dunkin' Donuts
Dzialo, Pickett & Allen, PC
Epilepsy Foundation of Connecticut, Inc.
Farrell, Geenty, Sheeley, Boccalatte & Guarino, P.C.
First Church of Christ-UCC
Ford News Diner
Fortuna & Cartelli, P.C.
Futures, Inc. /  Good Cause Gifts
Gene's TV & Appliance, Inc.
GeoInsight, Inc.
Guilmartin, DiPiro & Sokolowski, LLC
Hajjar Management Company Middletown
Halloran & Sage
Hancock Pharmacy V
Harding Development Group
Howard McMillan & Tycz LLC
Hughes & Cronin Public Affairs Strategies
Iguanas Ranas Taqueria
Inn At Middletown
It's Only Natural Market
Kidcity Children's Museum
Kuhn Employment Opportunities Inc.
La Boca Mexican Restaurant
Laurence K. Levy, DMD
Liberty Bank
Luce Restaurant
Malloves Jewelers
MARC Community Resources, Ltd
Metro-Square /SCG Commercial Real Estate
Middlesex County Historical Society
Middlesex Music Academy
Middlesex Shades and Blinds
Middlesex YMCA
Middletown Adult Education
Middletown Area Transit
Middletown Dental Association
Middletown Police Union Local #1361
Mikado Japanese Restaurant
Minuteman Press - Middletown
Mondo Restaurant
Newtech Installation USA Inc.
Northeast Collaborative Architects LLC
Omega Flex
Open MRI of Middletown
P.J. Jewelers
Pedal Power, LLC
Personal Auto Care Service Center
PMT Associates, Inc.
Puerto Vallarta Restaurant - Middletown
R. Balaban Realty LLC
Raczka & Raczka
Reality Interactive, LLC
Roeder & Polansky
Russell Library
Sanditz Travel / American Express Travel Management - Middletown
Shear Perfection
South Congregational Church, United Church of Christ
St. Vincent de Paul Middletown
Stone Investment Properties
Tandoor Indian Cuisine
The Buttonwood Tree Performing Arts Center
The Cooking Company
The Flood Law Firm, LLC
The Millard Group
The Rockfall Foundation
The Rossi Group, LLC
Tighe & Bond Inc.
Trevor Davis Commercial Real Estate LLC
Ursel's Web
Wesleyan RJ Julia Bookstore
Wesleyan University
William J. Corvo, Consultants, Inc.
Winsupply of Middletown
Wright-Pierce
Young's Printing
Also, a BIG THANK YOU to the City of Middletown, Downtown Business District, and Pratt & Whitney for their great support!