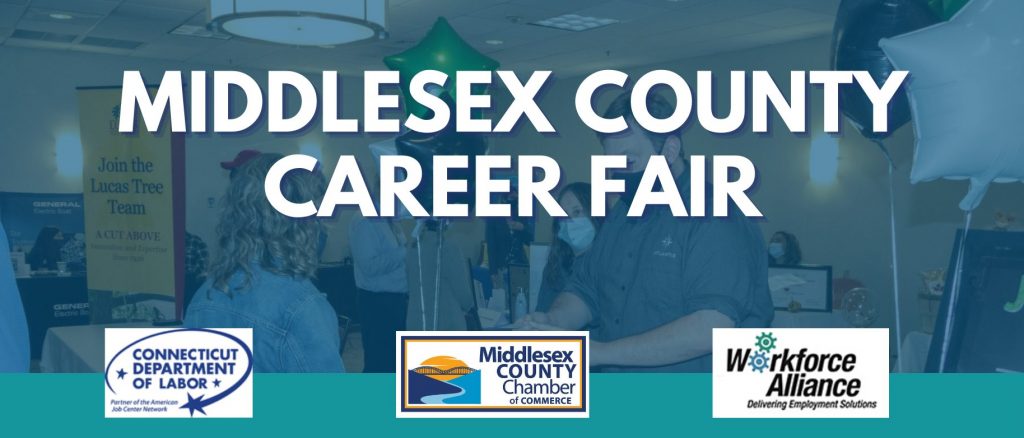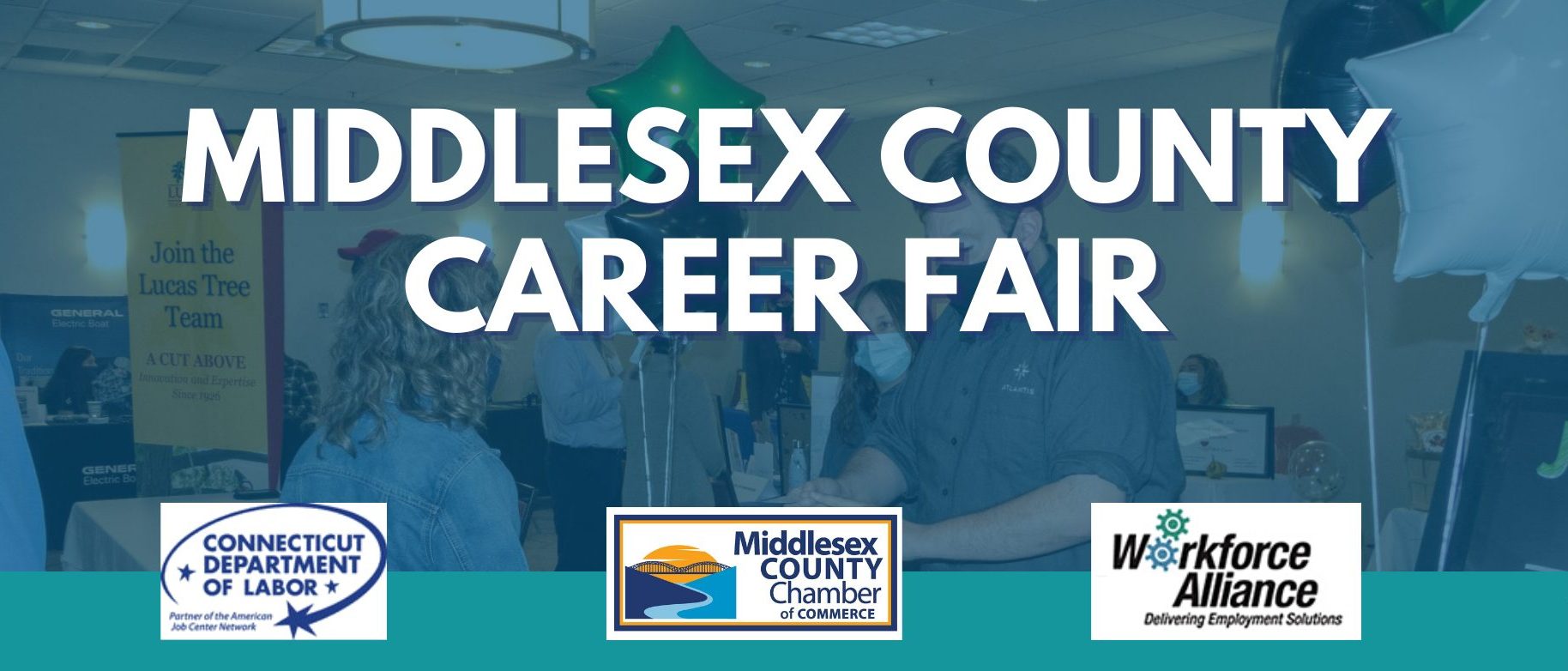 Wednesday, November 1, 2023
Courtyard by Marriott, 4 Sebethe Drive, Cromwell
10:30 a.m. to 1:30 p.m.
Employers: Click here for more information & Registration Form
Employers: If you're searching for local, qualified job candidates, then this is the career fair for you! This is your opportunity to promote your business and find the talent you've been searching for! Unlike other fairs that are profit-driven, our main objective is connecting highly skilled and qualified job seekers with employment opportunities your company has to offer. We provide premium service but not at the premium price most others charge.
Over the past several years, most employers who have attended this event have rated us excellent in customer satisfaction and attract hundreds of qualified job candidates looking for opportunities in a variety of industries.
The Middlesex County Career Fair has a history of providing a cost-effective, results-oriented career fair. Join us and make your recruitment an enjoyable experience rather than an expensive, time-consuming task.