Human Resource Workshop Series
Mission 
To bring current trends and tools to attract and retain a talented workforce through education and leadership development.
What We Do
Navigating the Human Resource of today and beyond for employers of all sizes.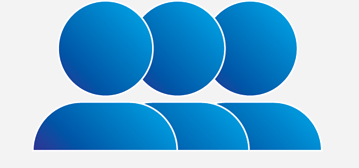 About The Human Resource Council
The Human Resource Council's goal is bringing current trends and tools to attract and retain a talented workforce through education and leadership development. The Council provides an opportunity for HR Professionals to discuss employment related topics, exchange ideas with their peers and receive professional development and training. We are in charge of creating engaging events, informational workshops and addressing recent legislative changes/requirements. Some of the topics for discussion include recruiting, termination policies and employee incentive and retention programs.
November 17, 2021 - The Legalization of Recreational Cannabis in Connecticut
Presented by: Megan Carannante & Zachary Zeid, Pullman & Comley, LLC
October 19, 2021 - Are You Ready For CT's New Family & Medical Leave Act? 
Presented by: Heidi Lane, Legal Director, Connecticut Department of Labor
June 3, 2021 - COVID-19 & OSHA Standards for Employers & their Employees
Presented by: Marianne Bonito, Bridgeport OSHA Area Office
February 16, 2021 - Self Awareness & Adaptability
Presented by: Maureen Ross Gemme, CEO of Emerge Leadership Academy
January 20, 2021 - Rising to the Challenges of Covid-19: Part 2: Panel discussion with HR Representatives
Presented by: Pam Martinez, DATTCO, Inc.; Stephanie Heil-Grover, Middlesex YMCA; Thomas DaCunha, Liberty Bank and Cindi Haire, Bishops
November 16, 2020 - CT Paid Family Medical Leave: Changes are Coming - What You Need to Know
Presented by: Justin Theriault, Jackson Lewis P.C.
September 1, 2020 - Family First Coronavirus Response Act & Paid Medical Leave
July 8, 2020 - The New HR During COVID-19
Presented by a panel of experts
February 27, 2020 - Industry Changes in Onboarding New Employees
Presented by: Julie Perett, Middlesex Health, Cindi Haire, Bishops Automotive, & Karen Maines, Connecticut Water
January 30, 2020 - Employment Law
Presented by: Matthew K. Curtin, Partner, Murtha Cullina
November 19, 2019 -The Multi-Generational Workplace
Presented by: Kevin Thompson, Assistant Professor in-Residence, University of Connecticut
October 29, 2019 - Effective Multi-Generational Employee Communication
Presented by: Karen Hinds, Published Author
The Human Resource Council meets the third Wednesday of every month at 8:00 a.m. at the Middlesex County Chamber of Commerce, 393 Main Street, Middletown, CT.
For more information, please contact Sara Mendillo at dsmith@middlesexchamber.com or call 860-347-6924.