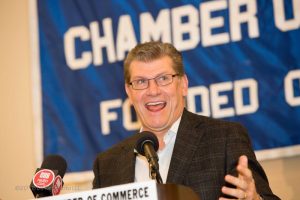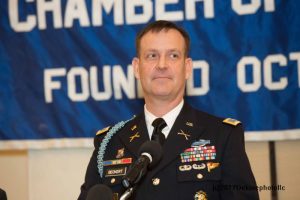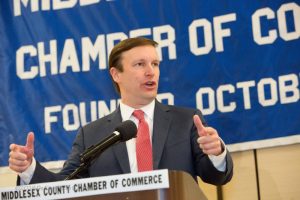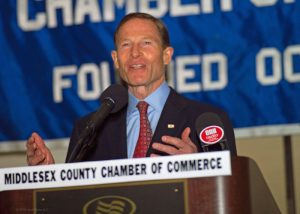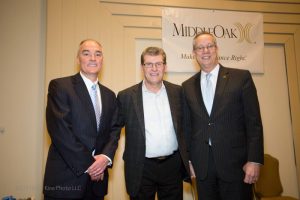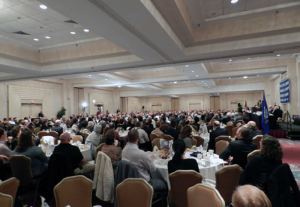 Member Breakfast Meetings
The Middlesex County Chamber of Commerce attracts some of the most recognized business, political, and sports figures nationwide to the largest monthly breakfast forum in the state.  New member recognition is acknowledged and a reserved table is provided for first time breakfast meeting attendees.
The Chamber also offers limited table space for members attending breakfast to display their businesses at no charge.  Requests for these tables must be made in advance, and are available on a first-come, first-served basis.
Friday, February 7, 2020
Neal J. Keating, Chairman, President & CEO
Kaman Corporation
sponsored by Kaman Corporation
Monday, March 16, 2020
Geno Auriemma
UConn Women's Head Basketball Coach
sponsored by MiddleOak
Monday, November 2, 2020
Annual Support the Troops & Honor the Veterans Breakfast
Speaker TBA
Past Member Breakfast Meetings:
December 13, 2019 - Governor Ned Lamont, State of Connecticut, sponsored by Eversource
November 18, 2019 - Mike Cavanaugh, UConn Men's Ice Hockey Coach and Steve Raab, President, SNY, sponsored by SNY
November 4, 2019 - Annual Support the Troops & Honor the Veterans Breakfast featuring Former Army Captain Paul W. "Buddy" Bucha, Medal of Honor Recipient
sponsored by Middlesex Health
October 10, 2019 - Dan Hurley, UConn Men's Head Basketball Coach
sponsored by ConnectiCare
September 24, 2019 - Tom Katsouleas, President, UConn
sponsored by Pratt & Whitney
August 28, 2019 - Author Luncheon featuring Jerry Remy, Major League Baseball broadcaster and former Major League Baseball second baseman
sponsored by DATTCO
August 22, 2019 - Randy Edsall, UConn Head Football Coach
sponsored by People's United Bank
June 18, 2019 - Annual Travelers Championship Breakfast featuring Pádraig Harrington, European Tour/PGA Tour Professional
sponsored by The Travelers Companies, Inc.
May 29, 2019 - U.S. Congressman John Larson
sponsored by Ion Bank and REFA - Real Estate Finance Association
April 29, 2019 - Michael Roth, President, Wesleyan University
sponsored by Liberty Bank
March 18, 2019 - Geno Auriemma, UConn Women's Head Basketball Coach
sponsored by MiddleOak
February 22, 2019 - U.S. Congressman Joe Courtney
sponsored by The Mohegan Tribe
January 25, 2019 - Sam Kennedy, President & CEO, Boston Red Sox
sponsored by Webster Bank