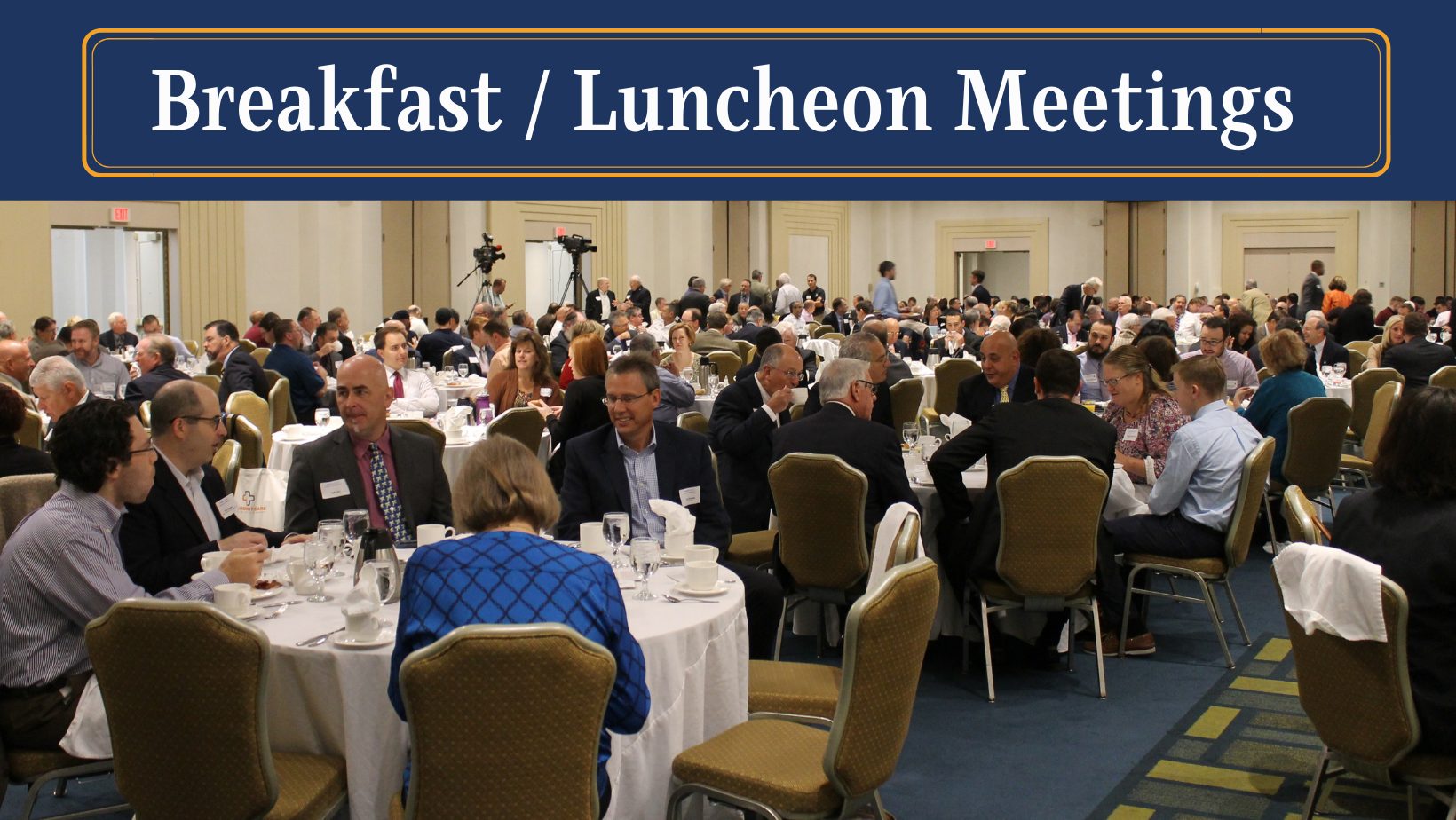 The Middlesex County Chamber of Commerce attracts some of the most recognized business, political, and sports figures nationwide to the largest monthly breakfast/luncheon forum in the state. 
New member recognition is acknowledged and a reserved table is provided for first time meeting attendees.
The Chamber also offers limited table space for members attending to display their businesses at no charge.  Requests for these tables must be made in advance, and are available on a first-come, first-served basis.
September TBA - Kick-off to Manufacturing Month, sponsored by Pratt & Whitney
October TBA - Dan Hurley, UConn Men's Head Basketball Coach
Monday, November 6, 2023 - 22nd Annual Support the Troops & Honor the Veterans Breakfast
December TBA - Governor Ned Lamont
Political/National Leaders
President William Jefferson Clinton
U.S. Senator Joseph Lieberman
U.S. Senator Christopher Dodd
U.S. Senator Richard Blumenthal
U.S. Senator John McCain
U.S. Senator Christopher Murphy
U.S. Senator (MA) Paul Tsongas
U.S. Representative John B. Larson
U.S. Representative Joseph Courtney
U.S. Representative Rosa DeLauro
U.S. Representative Sam Gejdenson
U.S. Representative Barbara Kennelly
U.S. Representative Nancy Johnson
U.S. Representative, Speaker of the House (WA) Tom Foley – U.S. Ambassador to Japan
U.S. Representative Robert Simmons
U.S. Senator (SD) George McGovern
U.S. Representative (NB) Tom Osborne
Governor Ned Lamont
Governor Dannel P. Malloy
Governor M. Jodi Rell
Governor John G. Rowland
Governor Lowell P. Weicker Jr.
Governor William A O'Neill
Governor (IA) Harold Hughes
Governor (NH) John Sununu
Former Mayor of New York Rudy Giuliani
Inspirational Leaders and Community Leaders
Entertainment Personalities
Military & Veteran Organization Leaders