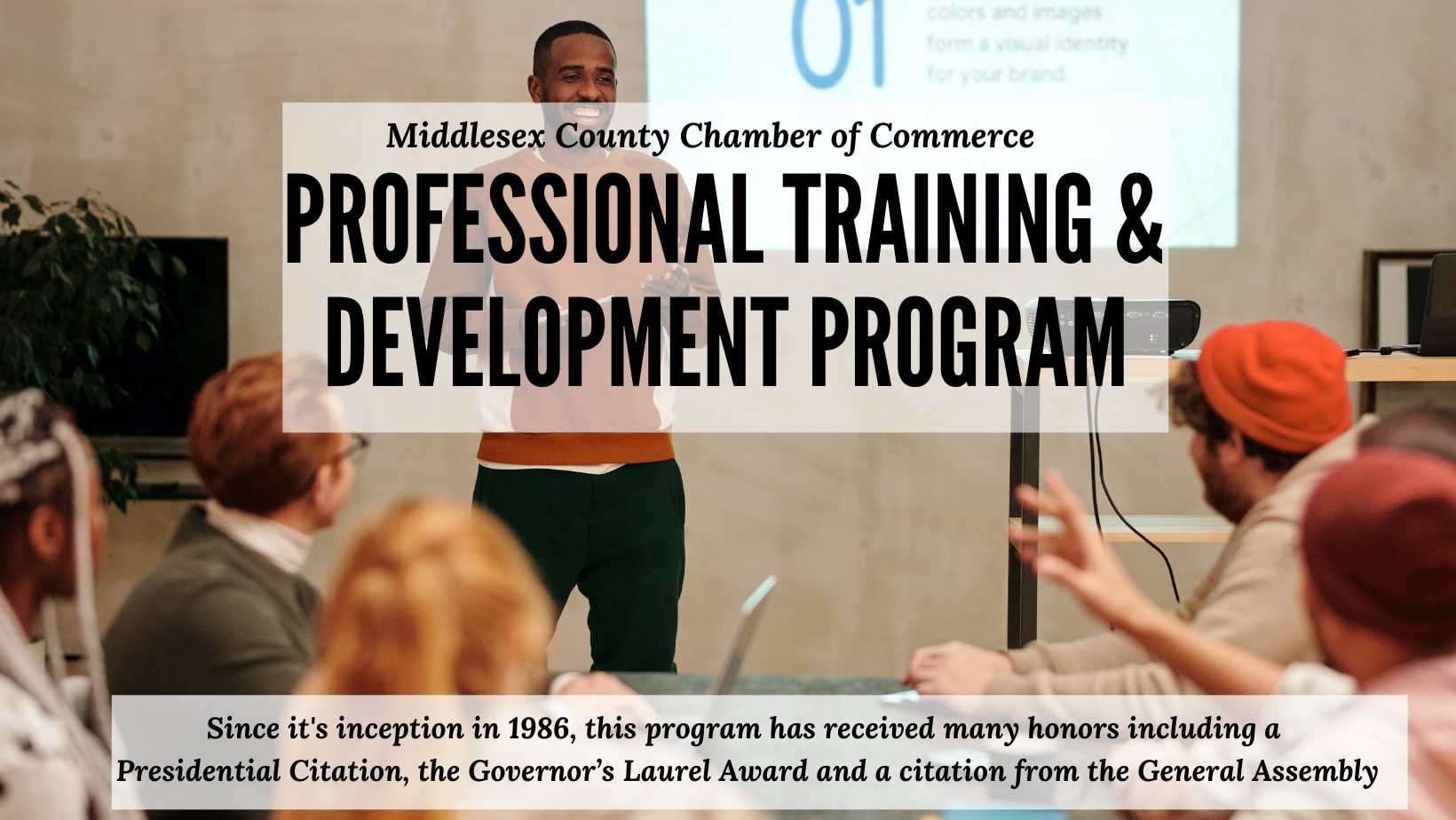 As of April 12, 2022 classes are currently filled. Please still sign up for classes you are interested in so we have your contact information on file for when the classes are offered again. 
Join us for the Professional Training and Development program offered by the Middlesex County Chamber of Commerce.
These programs are FREE to the public, and are designed to provide individuals with the necessary skills to compete in today's demanding workforce and to increase productivity while at work.
Classes Offered:
• Grant Writing
• Managing Yourself and Leading Others
• Career / Personal Coaching