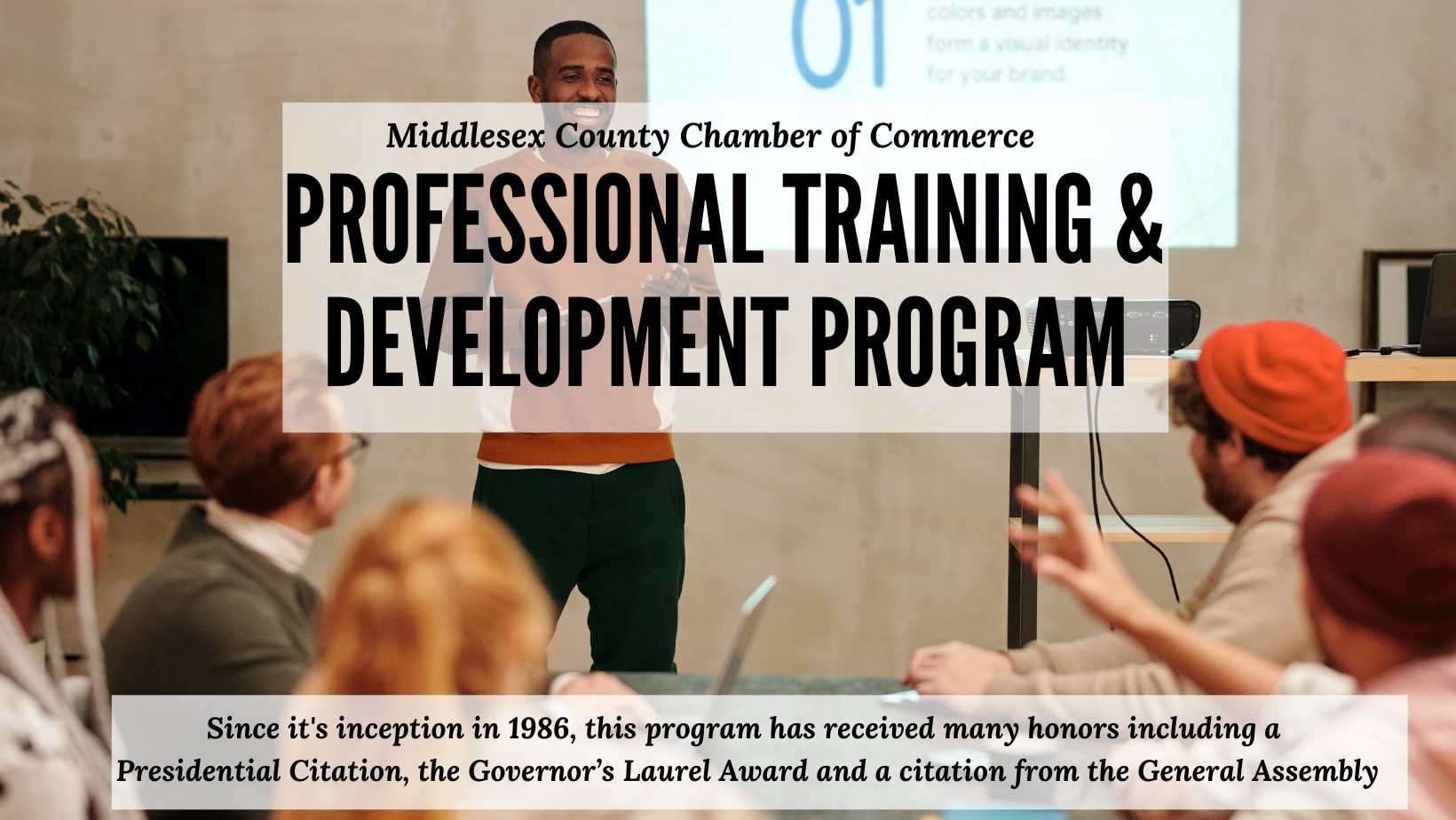 Classes have ended for 2023. The next class offerings will be in 2024.
Join us for the Professional Training and Development program offered by the Middlesex County Chamber of Commerce.
These programs are FREE to the public, and are designed to provide individuals with the necessary skills to compete in today's demanding workforce and to increase productivity while at work.
Classes Offered:
Career & Personal Coaching
Grant Writing/Access to Funding
Strategic Leadership/Managing Self & Leading Others
Social Media/Personal & Business Adaption
Entrepreneurial Success/Taking Your Idea Over the Finish Line
Google Suite (Docs, Slides, Sheets, etc.)
A few class descriptions:
Social Media -Attendees will receive a step-by-step guide to building a winning social media marketing strategy, including tips on:
Building and managing personal social media accounts
Building and managing business social media accounts
Increasing knowledge of various social platforms and how to decide which are best for you and your business
How to create "brand presence" and exceptional content
Evaluating the successes of your social media marketing operation
Strategic Leadership - Attendees will participate in interactive presentations and workshops to help build their winning leadership strategy, including tips on:
Personal leadership assessment, goal setting, and action planning
Characteristics of effective and strategic personal and group leadership
Further developing/enhancing personal and group leadership skills
Creating a culture of empowerment and accountability in your organization
Developing a greater understanding of different leadership styles/personalities and how to improve your ability to influence