The Legislative Committee works hard as the Chamber's voice on important public policy issues in the State of Connecticut.  The committee is comprised of Chamber members from a wide variety of professional fields including attorneys, government relations professionals, developers, physicians, accountants, insurance professionals, banking professionals and small business owners.
The Legislative Committee is responsible for creating the Chamber's Public Policy Agenda on a yearly basis and develops testimony and position statements on important issues under consideration at the state level.
The Legislative Committee hosts five major legislative events every year: The Legislative Breakfast with the Middlesex County legislative delegation, and leadership events with leaders from both parties of the House and Senate.
The Legislative Committee meets on the third Friday of each month, at 8:00 AM, in the Chamber Conference Room.  For more information, please contact Jeff Pugliese at 860-347-6924 or jpugliese@middlesexchamber.com.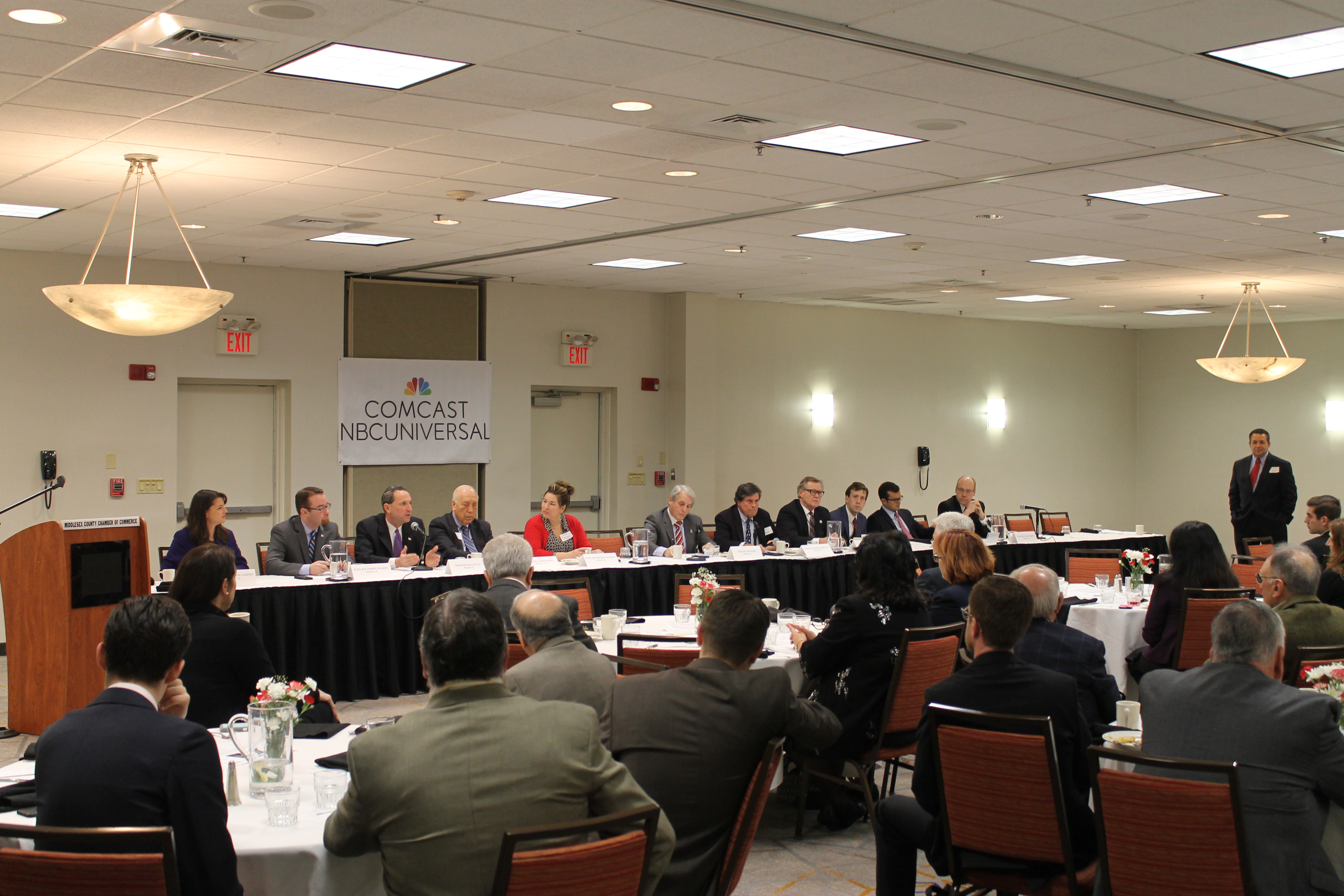 2021 Middlesex Chamber Virtual Legislative Breakfast
Friday January 29, 2021
8:00 a.m. via Zoom
Please save the date for the 2021 Middlesex County Chamber of Commerce Legislative Breakfast on Friday, Jan. 29, 2021. For the first time in its history, this event will be held virtually, through the zoom platform. The event begins at 8:00 a.m.
All legislators that represent towns in the chamber's service area are invited to attend. The format for the event is mainly question and answer.
At this event, the chamber's 2021 Public Policy Agenda will be formally presented to the Middlesex County Legislative Delegation. This document was developed by our Legislative Committee, and recently approved by our Executive Committee.