The Women's Leadership Collaborative is the premier resource for women to engage in professional development programs to promote personal and professional growth.
The WLC's goal is to unite a diverse mix of inspirational women leaders who empower women to achieve success.
January- Live Your Power: Be Bold/ Celebrate You
February- Plant the Seed of Greatness
March- Women's History Month – Remarkable Women
April- Know Your Wealth/ National Volunteer Month
May- National Small Business Month
June- Grow the Life You Live
July- Celebrate Your Independence/ Leadership Month
August- Work/ Life Balance
September- Be Your Best Self
October- Communicating with Impact
November- Mindfulness in Managing Expectations
December- Be In The Moment/ Living In The "Present"
Women's Leadership Collaborative
(WLCN) Women's Leadership Collaborative Network
Women's Leadership Collaborative Tool-kit
Crystal Martin explains the importance of women being advocates for other women in business.
Crystal is the CoderGirl Program Director at LaunchCode and a Co-organizer of Strange Loop Conference. CoderGirl is an education program of LaunchCode designed to engage and educate women in the technology field in St. Louis making training and careers in tech easily accessible. As a Detroit Public Schools graduate, Crystal is passionate about equal access to education at all levels. She came to St. Louis as a 2010 Teach For America Corps Member and taught middle school math in St. Louis Public Schools for four years. After her time in the classroom, she wanted to explore a career that would allow her to bring together her love for creativity, science, and community and technology was just that! Crystal likes to call herself a "developing developer", she's a lifetime learning and is currently digging into JavaScript and fighting the patriarchy and imposter syndrome one key stroke at a time. This talk was given at a TEDx event using the TED conference format but independently organized by a local community. Learn more at https://www.ted.com/tedx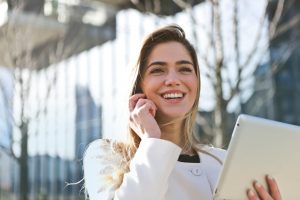 Effective Self-Assertiveness
Confronting Challenges with Confidence
Keep Moving Forward in your Career
Dealing with Difficult Situations
How to Communicate Effectively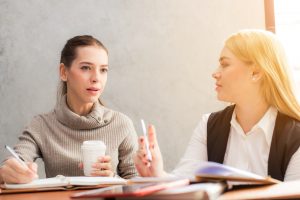 Respect/ Civility in the Workplace
Dealing with Difficult People
Relationships & Navigating Organizations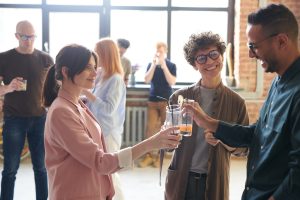 Understanding Motivations
Dealing with Challenging People
Having Each Other's Backs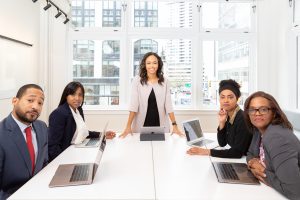 Communicating with Impact
Accepting Failure/ Overcompensating for Perfection
Understanding your Leadership Style
Managing/ Understanding Expectations
Holding Others Accountable