Leadership, Empowerment & Development
Lead CT
LEAD CT main strategic focus is to cultivate the region's emerging leaders in their organizations, businesses and community. Our goal is to provide training both professionally and personally, develop peer to peer focus groups and introduce or further develop a variety of skills.  LEAD CT is a great platform for development and investment into the community by creating an opportunity to learn of ways to connect, build relationships, and become involved.
Cost: $1,100.00 per year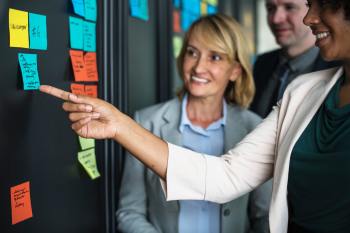 Develop Your Leadership Potential: Stop Doing, Start Leading
It's a trap! We have a tendency to promote our top performing employees into leadership positions. We assume that a high-performance employee can immediately translate into an effective high-performance leader. The fact is that the skillset and mindset are completely different, and the transition can be difficult, often resulting in failure in 3 out of 5 instances. Making it even more challenging is having to manage former peers. It's hard on your new leader because they have to shift from being accountable for their own performance to being accountable for the results of others. It's hard on the organization because you lose the work output from their prior role while gaining a leader who is learning on the job.
Avoid these common traps and start building your leadership pipeline. Give your emerging leaders and your high potential employees the skills to transition from a high performer or a good supervisor into an effective and engaging leader.
Develop Your Leadership Potential: Stop Doing, Start Leading goes beyond traditional leadership training programs because it focuses on the essential skills that are necessary to build strong teams and equip new leaders with the right attitudes to step up and take charge. This program is specifically designed to address the challenges that new leaders face, to help them change their mindset, and to give them confidence with proven strategies and tools that are used by the most successful leaders.
Join us to learn more about this program and see how the Dale Carnegie Leadership Model can take your top performers and turn them into your next generation of leaders. Develop Your Leadership Potential: Stop Doing, Start Leading is perfect to nest within internal future leader or high potential programs at your organization or within your department.
Competencies for New Leaders
• Honesty & Integrity
• Self-Aware
• Positively Influences Others
• Inspiring
• Others-Focused
• Accountability
Competent
• Uses Authority Appropriately
• Develops Self
• Develops Others
• Effectively Communicates
• Confident