Middlesex County Chamber of Commerce's Business & Education Partnership Advisory Council, Middlesex Consortium of Schools- Middlesex County Schools Partners and Wesleyan University's Jewett Center for Community Partnerships presents
2023 High School Career Fair Expo - "A Career Exploration Event"
Thursday, April 27, 2023
8:00 a,m. to 12:00 p.m.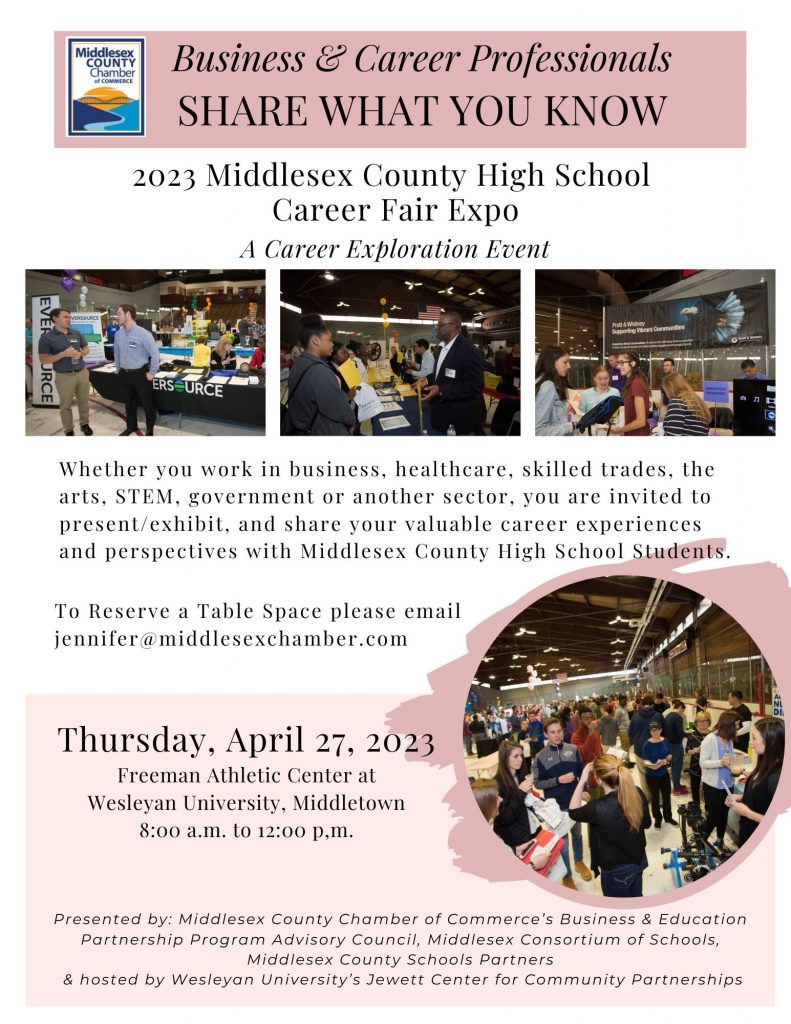 Business and Career Professionals, share what you know. Whether you work in business, healthcare, skilled trades, the arts, STEM, government or another sector, you are invited to present/exhibit, and share your valuable career experiences and perspectives with students from participating high schools in Chester/Deep River/Essex, Cromwell, Durham/Middlefield, East Haddam, East Hampton, Middletown, Old Saybrook, Portland, Westbrook, Vinal Technical High School, and East Hartford.
Please contact Jennifer De Kine for more information at 860-347-6924 or email jdekine@middlesexchamber.com