The chamber's 126th Annual Awards Dinner was held on Wednesday, September 21, 2022 at the Riverhouse at Goodspeed Station in Haddam. We enjoed welcoming over 250 chamber members, friends and guests, as we honored some outstanding Middlesex County citizens.
We had the honor of presenting our Distinguished Citizens Awards and our Michael L. Green Award to our deserving recipients. 
We also honored our immediate past chairwoman, Maureen Westbrook, who helped lead our chamber with class and professionalism through this past year.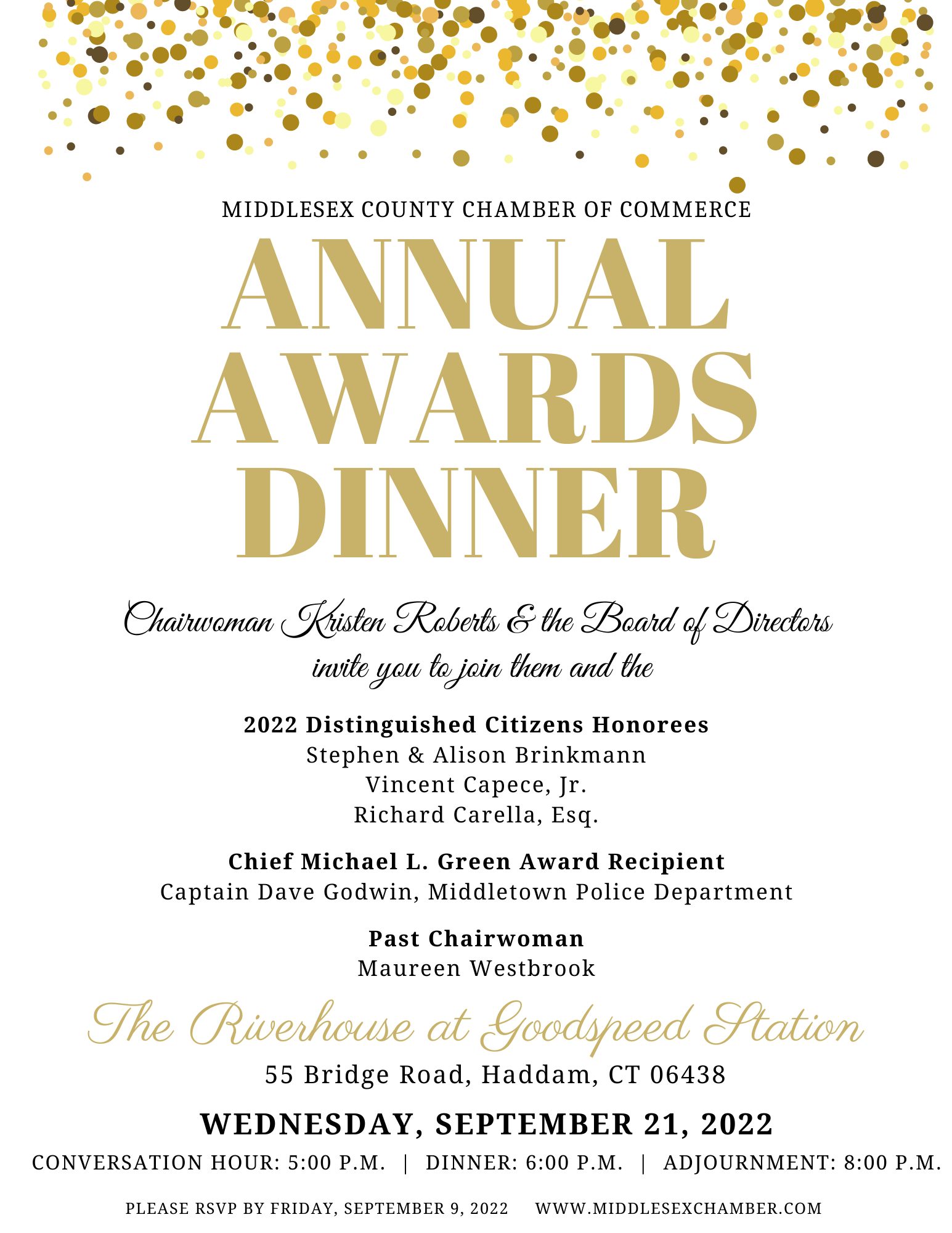 Check out some photos from the 2022 Annual Awards Dinner. To view all photos from the evening, please click here.