The City of Middletown was proud to hold our first ever Middletown Pride event, which took place on Saturday, June 15, 2019. The City of Middletown, the Middlesex County Chamber of Commerce, Wesleyan University, and the Russell Library partnered together to ensure that the inaugural event was a successful celebration of our diverse community and particularly the lives and contributions of our lesbian, gay, bisexual, transgender and queer/questioning residents.
The parade commenced at 2 p.m. in Middletown, Connecticut on Main Street at St. John's Square and proceeded down Main Street to Union Street. A festival took place on the South Green immediately following the conclusion of the parade
We were thrilled to welcome participants from local community groups, businesses, and individuals. Please contact the Middlesex County Chamber of Commerce for information on sponsoring the 2022 event, joining in the parade, being a vendor, or overseeing an informational booth.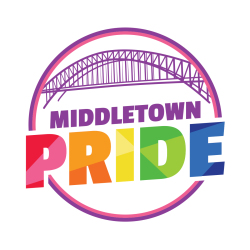 Middletown Pride is presented by: