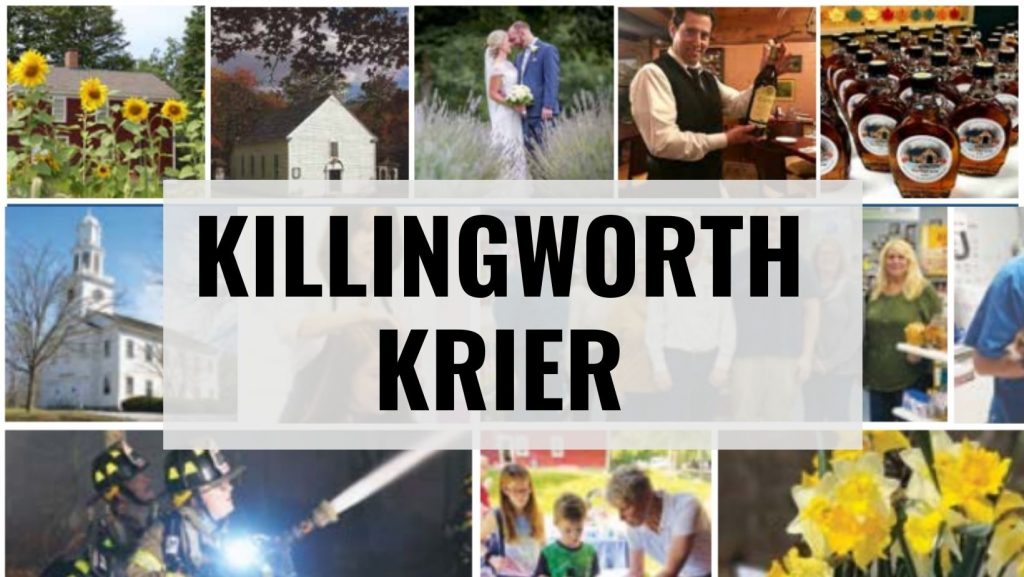 The Killingworth Krier, a monthly publication that is published by the Killingworth Division of the Middlesex Chamber of Commerce, has been distributed free of charge to residents since 1993. While the face of our publication has changed over the years, the three editorial teams through 28 years have maintained a nonpartisan community friendly atmosphere in our pages as we support local businesses and nonprofits, and promote events and town information for our citizens.
In recent times as other more frequent publications branch out to cover Killingworth news and businesses have a wider array of digital advertising resources available, the Krier has adjusted its sails to remain in circulation. The Middlesex Chamber is committed to continuing this local Chamber tradition for as long as is feasible. Advertising is open to everyone and your support is greatly appreciated, and submissions of articles of interest to the area are always welcome and published as free space allows.
Do you know someone who deserves accolades for the good work they do for others? Holding an event you want to highlight? Want to share a good experience you've had with a local business? Interested in advertising with us, need help promoting your business? We want to hear from you.
For more information regarding advertising in the Killingworth Krier please

Click Here
Please note: Color Sponsorships have been fulfilled for the July 2022 June 2023 cycle.  Thank you for your support!
Contact the Krier Staff by emailing Krier@killingworthct.com or for more information, please call the Middlesex Chamber of Commerce at 860-347-6924
Read the Killingworth Krier...