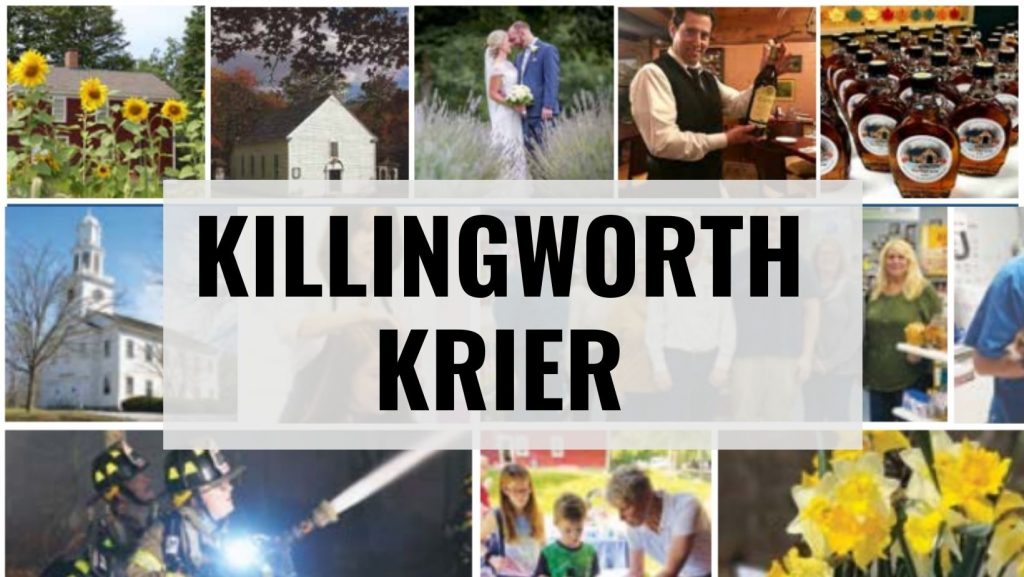 June 2023 - A Letter from the Editor
It is with heavy hearts that we shutter the pages of the Killingworth Krier, in circulation since 1993. After much consideration and pursuance of various avenues, due to the realities of small publications such as ours, it is no longer financially feasible to continue.
We are proud to say that throughout those 30 years and several editorial teams including John Belcher, Roy and Sue Alexander, Fiona Phelan and Susan Gumbart, Lynn Reed and myself…the Killingworth Krier was steadfast as an unbiased, informative and hopefully uplifting source of town news delivered free to all residents.
We extend thanks to our advertisers past and present for supporting our efforts. Many contributions have enriched our pages voluntarily – Clark Judge, Kathy Amoia, Tom Lentz, Renee Smith, Michael Parahus and Pamela Murphy among the more recent. Tim Gannon has been a supporter since its beginning and Greg Wind was invaluable in his efforts to help us determine whether we had a feasible path forward.
Much gratitude for our printer, Dustin Bondi of ABCO The PaperMan, LLC for many years of dependable quality service.
THANK YOU for sharing your stories here. We consider ourselves very lucky indeed to have been on this ride with all of you, sharing your events, your causes, your triumphs, your good deeds and even sharing your grief and hardships.
A favorite quote of ours that we feel embodies the essence of the Krier and others like it, originally credited to spiritual leader Ram Dass –  "We're all just walking each other home."
-Karen Milano, Editor; and Lynn Reed, Advertising and Layout
Past Issues of the Killingworth Krier...