Root Center for Advanced Recovery Donating to St. Vincent de Paul Soup Kitchen in Middletown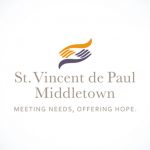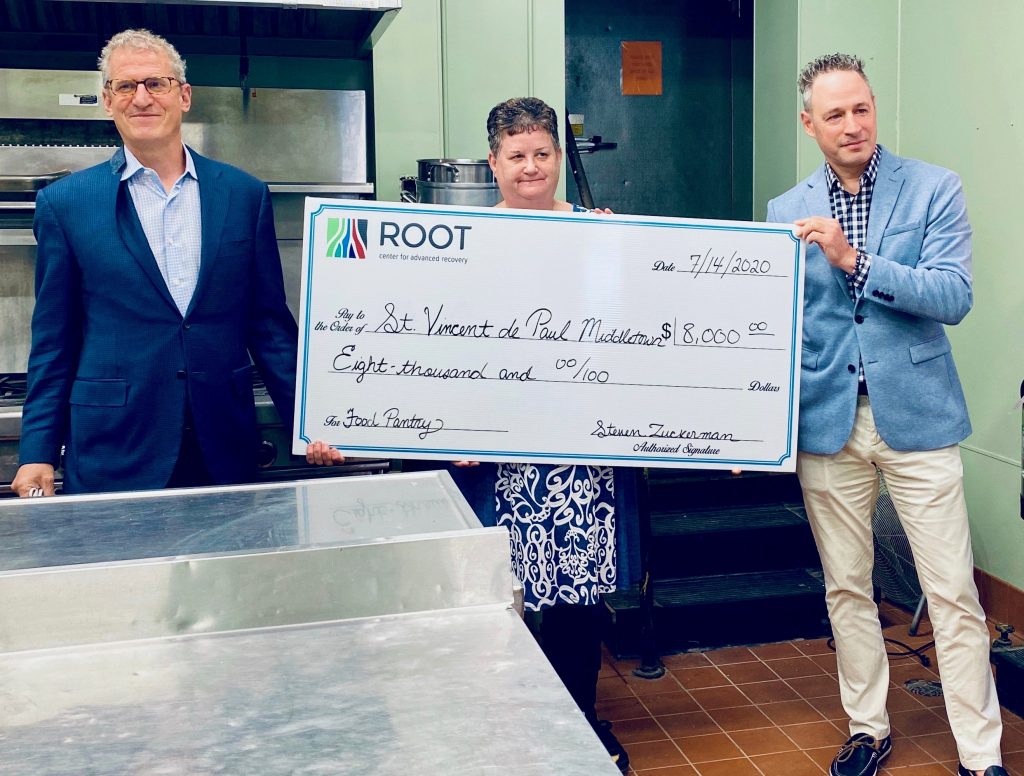 What: Root Center for Advanced Recovery will present an $8,000 check to the St. Vincent de Paul food pantry in Middletown to support the effort to fight hunger amid the COVID19 crisis. The pantry serves over 25,000 meals each month to residents in need, and Root Center's donation will cover food cost for one month.
When: Tuesday, July 14, 2020, 10:00am
Where: St. Vincent de Paul, 617 Main Street, Middletown, CT
Interview/photo ops:
- MaryEllen Shuckerow, Executive Director, St. Vincent de Paul
- Brain Swan, Board President, St. Vincent de Paul
- Steven Zukerman, President and CEO, Root Center for Advanced Recovery
- Bruce Simons, Board President, Root Center for Advanced Recovery
About Root Center for Advanced Recovery (Boilerplate)
Hunger hits our community at its core. It impacts everything, undermining feelings of safety and security and creating strain in families and communities. The Root Center for Advanced Recovery recognizes the critical role that food security plays in our patient's everyday lives, and for this reason, we are partnering with the St. Vincent de Paul Food Pantry and donating $8,000 to help address hunger in the Middletown area. We believe that sharing our strength empowers communities and fosters lasting, positive change.
Root Center for Advanced Recovery is a holistic behavioral health center, headquartered in Manchester, CT, that serves over 5,500 patients each day. Root Center offers an array of treatment services for adolescents and adults with mental health and substance use disorders; services include medication assisted treatment, intensive outpatient programming, and outpatient therapy services. Root Center began serving the community in 1871, and continues to create relationships that empower clients and support change. Center locations include Bristol, Hartford, Manchester, Middletown, New Britain, New London, Norwich, Torrington, and Willimantic.
Absolute Air Services, LLC honored as one of 18 Smart-E Loan Top Performers for 2019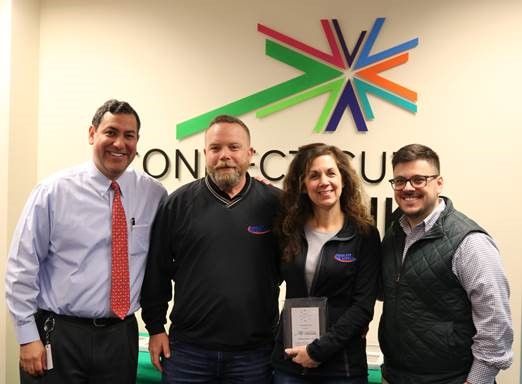 On Wednesday, Feb. 26, 2020, the 18 Smart-E Loan "Top Performers" of 2019 were honored at the Connecticut Green Bank in Rocky Hill. These 18 contractors are headquartered and serve customers across the state, from New Milford to North Stonington and South Windsor to Stratford, and include HVAC, home performance and solar-focused companies. In 2019, the Top Performers helped over 300 Connecticut families make home energy improvements – allowing them to save money, reduce their carbon footprint, and live more comfortably in their homes.
In partnership with nine participating local lenders, the Top Performers' projects equaled $4.1 million in closed Smart-E Loans. Financed projects include insulation and window upgrades, solar, high efficiency heating and cooling solutions, and more; all helping the state of Connecticut work towards meeting its climate change plan, which focuses on three mitigation wedges: decarbonizing electricity generation, decarbonizing transportation, and decarbonizing buildings.
Out of more than 400 contractors who participate in the program, the Smart-E Loan Top Performers were chosen based on criteria including more than just closed loans (though each had many!). The contractors scheduled in-person Smart-E training for their staff, used Smart-E marketing materials, developed partnerships with Smart-E lenders, and avoided inspection issues. These 18 contractors embraced the Smart-E Loan in 2019, utilizing the flexibility of the product to best serve their customers across the state.
The 2019 Top Performers (in alphabetical order)
SBA Announces Connecticut's 2020 Small Business Week Winners
Congratulations to Sharon K. Lewis, AdviCoach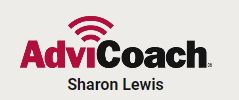 CONNECTICUT – Matthew Beaudoin, President & CEO of Mystic Knotworks in Mystic, CT has been named the U.S. Small Business Administration's 2020 Connecticut Small Business Person of the Year, SBA's top award, according to an announcement made by Mark S. Hayward, SBA's Interim District Director.
"We are extremely delighted to honor a truly amazing line up of small business owners and champions this year, said Mark S. Hayward, SBA's Connecticut Interim District Director. It is important to recognize these outstanding small businesses in the state as they are the job creators, innovators and the fabric of our local communities!" "We hope the small business community will join the SBA and our host, Connecticut SCORE for an inspiring awards luncheon on May 7th in New Haven, CT."
SBA Connecticut Winners 2020
Small Business Person of the Year - Matthew Beaudoin, Mystic Knotworks
Exporter of the Year - Richard Leite, Simtech, Inc.,
Minority-Owned Business of the Year - Maysa Akbar, Integrated Wellness Group
Microenterprise - Susan & Paul Doyle, Oasis Senior Advisors
Woman-Owned Business of the Year - Kelly Fisher, Kelly Construction Services
Jeffrey Butland Family-Owned Business of the Yr. - Dr. Rachel Stansel, Environics
Manufacturer of the Year - Maria Pinto, Industrial Strength
Home-Based Business of the Year - Sharon K. Lewis, AdviCoach
Financial Champion of the Year - Gary Besser, M & T Bank
Womens Business Center of the Yr. - Women's Business Development Council, Southeastern CT
These prestigious awards have been recognized every year since 1963. The President of the United States issues a proclamation announcing National Small Business Week, recognizing the critical contributions of America's entrepreneurs and small business owners. This year, the dates are May 3 -9, 2020 with national events planned in Washington, D.C., Philadelphia, Charlotte, Denver, and Orange County/Inland Empire.
As part of National Small Business Week being celebrated May 3-9, Connecticut SCORE has invited the U.S. Small Business Administration to highlight the impact of outstanding small business owners and small business champions throughout the state.
The slate of leading small business owners in Connecticut will be honored at the annual award luncheon at Anthony's Ocean View in New Haven on May 7.  For more information and to register: https://conta.cc/2T90BAW.
Roto North America in Chester, CT wins the 2019 Best Market Performance Award from our parent company, Roto Frank AG.
Roto North America has won the 2019 Best Market Performance from Roto Frank Window and Door Technology (FTT). The award is calculated by numerous growth factors year over year. Roto North America President and CEO, Chris Dimou, was presented the award in January in Leinfelden, Germany. This is Roto North America's sixth citation in the last 10 years.
"I have been extremely proud and happy to lead this team of talented and loyal employees. We have achieved great success, and as we begin the new decade with this award we are also looking forward to our growth and continued commitment to providing superior customer value," says Dimou.
About Roto North America
Roto North America is comprised of Roto Frank of America, Inc. in Chester, Connecticut and Roto Fasco Canada, Inc. in Mississauga, Ontario, Canada. Both locations manufacture window and door hardware, which offers solutions for North American and European applications. RFA and RFC are wholly owned subsidiaries of Roto Frank AG, a global leader in window and door hardware, with 18 production plants and more than 40 subsidiaries worldwide.
For more information please visit www.rotonorthamerica.com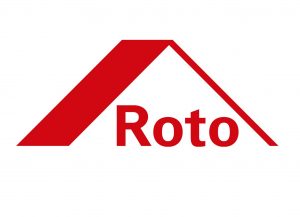 Connecticut CPA Firm Announces Acquisition and Name Change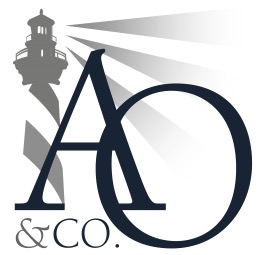 Shelton, CT, January 2, 2020 — The full-service accounting firm MAWC, LLC -- with offices in Killingworth and Shelton -- has announced the acquisition of Lawrence P. Lemieux & Associates, LLC, effective January 1, 2020. The combined firm is now doing business under the new name of AO & Company, LLC, and the firm's new web address is www.aococpas.com
With an experienced and committed team of more than 20 accountants and consultants, AO & Company, LLC will offer a broad range of services ranging from tax planning and auditing to bookkeeping and business advisory services.
"We are excited to make this move, because we believe that a larger organization will allow us to strengthen our overall capabilities in serving our clients, particularly in the areas of audit, tax and business consultation, said John Accavallo, AO's Managing Partner. "This also allows us to add more depth to our team. Finding and retaining excellent people is a constant challenge for most CPA firms, and a larger organization will also mean our associates will benefit from stronger career growth opportunities."
All employees from both MAWC and Lemieux are being retained in their current roles, and some part-time employees will become full-time in the months ahead.
"We value the relationships we have built with our clients and we look forward to continuing to provide them with outstanding accounting services for many years to come," added Mr. Accavallo.
Connecticut Green Bank offers financing for remediation of health and safety issues that prevent energy upgrades
Single and multifamily properties can benefit from low interest rate loans to remove mold, asbestos and other issues
Rocky Hill–– November 25, 2019 –
In Connecticut, 58% of the housing stock was built prior to 1969, according to the Partnership for Strong Communities, and this older housing stock can often present problems to home owners and residents. Along with structural and code violations from possible deferred maintenance over time, there is potential for the presence of health and safety issues, like mold and asbestos. The existence of these hazards can also make energy assessments, and related efficiency improvements, impossible. To help implement home energy upgrades and remediate health and safety problems, the Connecticut Green Bank and its partners are offering special low interest rate financing solutions for single- and multi-family homeowners.
For owner-occupied 1-4 family properties, the Smart-E Loan program now allows asbestos and mold remediation to be financed in full (up to $25,000) when completed with an Energize CT Home Energy Solutions (HES) program assessment or other energy-related improvements.
"Mold or asbestos in a home prevents blower door guided air sealing, which is an important part of the HES program," said Lorenzo Wyatt, owner of Home Comfort Practice. "If we can't complete this part of the assessment, home owners can't access the full benefits of efficiency improvements, not to mention the obvious negative health implications."
Administered by the Green Bank in partnership with nine local lenders (community banks, credit unions and a community development financial institution), the Smart-E Loan offers long-term, low-cost financing for more than 40 qualifying energy improvements. A network of over 500 eligible local contractors completes these upgrades, including insulation, windows, efficient heating and cooling, electric vehicle home charging stations, and solar systems.
"We heard concerns from contractors who are often unable to complete home energy assessments and make recommendations for more comprehensive energy efficiency improvements because of mold or asbestos, especially in low-to-moderate income households," said Bryan Garcia, President and CEO of the Green Bank. "We understand that to provide all of society with a healthier, more prosperous future through the green economy, our financing programs must address these critical issues."
Smart-E Loan terms range from 5-20 years, with associated not-to-exceed rates fixed between 4.49% - 6.99%. Loan amounts range from $500 - $40,000, though several of the participating community banks do not lend over $25,000. Through June 30, 2019, participating Smart-E Lenders closed 4,266 loans for $65.4 million in financed projects.
For multifamily property owners, particularly those serving low- and moderate-income residents, the Green Bank offers the Energize CT Health and Safety Revolving Loan Fund. This loan was designed to address a wide range of health and safety issues, including mold, asbestos, lead, knob-and-tube wiring, radon, and leaky roofs, that block the way to full energy improvements.
Created thanks to $1.5 million of Regional Greenhouse Gas Initiative (RGGI) dollars from the Department of Energy & Environmental Protection (DEEP), the Green Bank has already financed projects with these funds. One example is Success Village, a 924-unit housing co-operative in Bridgeport and Stratford. The $165,000 loan will cover a phase one pilot that includes asbestos removal from piping on the central heating system which was installed in the 1960s. Completion of the pilot will inform design, engineering and implementation of health and safety and energy upgrades for the full property.
"We are seeing significant energy, maintenance and other cost savings on properties that replace old, inefficient HVAC equipment, weatherize building envelopes or add solar," said Kim Stevenson, Director of Strategic Initiatives at Inclusive Prosperity Capital, the non-profit that manages the Multifamily Program on behalf of the Green Bank. "These savings also improve the living environment for residents and improve property values.  We strongly encourage owners to evaluate their buildings for missed savings opportunities."
The Energize CT Health and Safety Loan fund offers financing of $10,000 to $300,000 (waivers for larger loans are possible) with terms up to 20 years at 2.99%.
Disaster Restoration Services & Sal's Clothing Restoration Host Clothing & Toy Drive
Portland–– October 28, 2019 – Disaster Restoration Services & Sal's Clothing Restoration is keeping Connecticut Warm once again! As the winter season is approaching, many are without the proper clothing to gear up for the bitter cold.
Together with Central CT BNI they are also collecting new unwrapped toys this holiday season to help make every child's visit to Connecticut Children's as comforting and enjoyable as possible.
Looking for new toys for children of all ages.
Help them help Connecticut by working together to see how many coats and New Toys we can collect this holiday season!
DRS will be picking up the coats & toys the week of December 9th- December 13th. If you believe that you will get many coats or Toys, please let us know so we can bring you a box to keep them in.
In lieu of prizes, we have decided that the companies who donate the most coats or Toys, will be awarded with a pizza party.
If you have any questions, or to arrange your pickup,
please contact Tammy with DRS at 860-788-6822 or tammy@drscleanup.com
DRS is a drop off location Mon-Saturday from 8am - 4:30p at 338 Airline Ave, Portland
Expanded ConnectiCare Center Offers Additional Services to Waterbury Region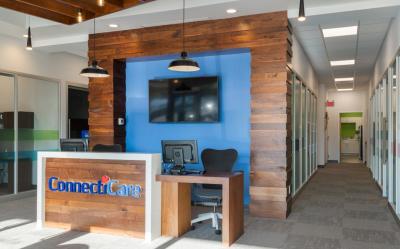 WATERBURY–– October 28, 2019 – ConnectiCare, one of Connecticut's leading health plans, recently renovated and expanded its ConnectiCare Center at 835 Wolcott Street in Waterbury. The expansion added approximately 1,000 square feet to the center, allowing ConnectiCare to provide a wider range of services to its members and the surrounding community.
The Waterbury center has provided the public with help selecting, understanding and utilizing health plans since 2017. The volume of visitors during 2018 led to the expansion of the center. The renovated center now includes an expanded event space where ConnectiCare can host fitness classes, health seminars, community partners, and more. In 2020, the expanded center will include certified diabetes nurse educators, on-site nurses and social workers that can help educate members on a variety of health and wellness related topics.
"Our ConnectiCare centers across the state offer visitors individualized service and personal attention," said Eric Galvin, President of ConnectiCare. "Our members can get answers to questions, learn how to get the most from their health plans, find doctors and join fitness classes. ConnectiCare member or not, everyone is welcome to stop by and get health plan recommendations and participate in educational programs. We're delighted to be in Waterbury creating healthier futures for our customers and the community."
"We're fortunate to have ConnectiCare looking out for the health of Waterbury's residents," said Joseph McGrath, Director of Economic Development for the City of Waterbury. "The ConnectiCare Center is a tremendous resource and helps us in our mission to promote healthier families, neighborhoods, and communities."
"ConnectiCare is serving a great need here in the City of Waterbury," said State Representative Geraldo Reyes. "Healthcare can be very complicated and this center will help make it easier for residents to understand their benefits and get the care they need."
In addition to the Waterbury Center, ConnectiCare also offers locations in Bridgeport, Farmington, Manchester, Newington and Norwalk. For more information, visit visitconnecticare.com.
About ConnectiCare
ConnectiCare is a leading health plan in the state of Connecticut.  A local company for more than 35 years, ConnectiCare has a full range of products and services for businesses, municipalities, individuals and those who are Medicare-eligible. By striving to make it easy for members to get the care they need, ConnectiCare leads the individual market in the state and is ranked among the top commercial health plans in the nation, according to the National Committee for Quality Assurance. ConnectiCare is part of the EmblemHealth family of companies. For more information, visit connecticare.com. To learn about ConnectiCare's health insurance plans, visit chooseconnecticare.com.
Vista Life Innovations Celebrates its 30th Anniversary!

On Saturday, October 26, Vista Life Innovations will commemorate its 30th Anniversary at its Annual Meeting & Awards Ceremony at Water's Edge Resort & Spa in Westbrook, CT. Vista has been proud to offer its unique post-secondary educational program supporting individuals with disabilities for the past three decades.
During the Annual Meeting, Vista recognizes new members of the Board of Directors, congratulates staff and members who have been at Vista for 10, 20 and now 30 years, and acknowledges the employment anniversaries of Vista members at 5-year increments with their respective employers in the community. For being community supporters this year, Vista acknowledges George Whelen of Whelen Engineering Company, Inc. as Employer of the Year, Michael Perry of Metro Neighbors Publisher as Presidents Awardee, and Betty Narducci from The Knit as Community Support. To highlight the 30th Anniversary, the Annual Meeting will be centered around the theme of metamorphosis.
Vista would like to our event sponsors: Andi Barough, Arlyn and Steven Siegelaub, and Harvey and Lori Payton.
Sabrina Trocchi, PhD, Mpa, Appointed President and Chief Executive Officer, Wheeler Clinic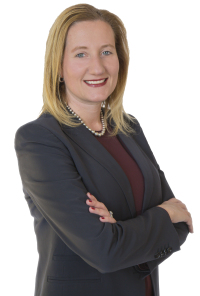 Board of Trustees selects expert in health care, addiction treatment
Plainville, Conn. October 21, 2019) - - – Sabrina Trocchi, PhD, MPA, has been appointed president and chief executive officer of Wheeler Clinic effective November 2, 2019, the Board of Trustees announced today.
The Board conducted a thorough confidential search process throughout the summer, led by Christine Skelly of West Hartford, Wheeler's outgoing Chair. Susan Walkama, LCSW, who transformed Wheeler into a leading statewide provider of integrated health care services, will retire on November 1, 2019, the organization announced on October 14.
Dr. Trocchi previously served as Wheeler's chief operating officer, overseeing a systemic approach to development and execution of organizational strategy, along with a wide range of community-based and in-home services in children's and adult outpatient, community justice, prevention and wellness, family and community services, congregate care, early childhood, and psychiatric medical, as well as grants development and quality operations. She also had served as the chief strategy officer, overseeing and implementing strategic partnerships, ventures, and alliances for the $77-million organization. Her leadership came during a time of tremendous change for Wheeler, as the organization evolved from a community-based provider of behavioral health services to a statewide, innovative leader in fully integrated health care and a federally qualified community health center, and grew to serve more than 30,000 individuals and families annually.
"Wheeler's leaders have guided it through transformational times in health care, and Dr. Trocchi has been vital to our growth and focus on our patients," said James Moylan of Bristol, Wheeler's Chairman of the Board of Trustees. "Her deep expertise in health care systems, integrated care, evidence-based practices, addiction treatment, and more is the perfect fit for a visionary organization like Wheeler that is always looking to community priorities today, and the future of health care tomorrow."
"Every day at Wheeler, the board and my 1,000 colleagues share my commitment to make sure we put our patients first, and pull in every resource we have to help them achieve wellness. We know this approach gets the best health outcomes for everyone who comes to us," Trocchi said. "With a continued focus on those outcomes and quality, I'm honored to be selected to lead this great organization, and I'm excited about what is ahead of us all." Prior to joining Wheeler in 2014, Trocchi served in a number of leadership positions with the Connecticut Department of Mental Health and Addiction Services, including as chief of staff. She was responsible in directing the planning, development, and garnering of over $170 million in new federal funds for the expansion and enhancement of clinical substance abuse and/or mental health treatment and prevention services. Trocchi provided leadership and direct oversight to DMHAS' six state-operated local mental health authorities, with over 1,600 staff, including planning, developing, and directing clinical and administrative programs and services in accordance with policies established by the commissioner and in response to local needs. Trocchi holds a Bachelor of Arts degree in political science from the University of Connecticut, a master's degree in public administration from the University of Hartford, and a Ph.D. from the University of Connecticut Health Center, focusing on public health with a concentration in behavioral health. She is an adjunct professor at the University of New Haven.
Walkama served as President and Chief Executive Officer for more than a dozen years, and began her career at Wheeler nearly four decades ago. Skelly praised her commitment to Wheeler's mission and everyone the organization serves.
"Susan has been an exceptional leader through unprecedented change," said Skelly. "She did not chase trends, but led Wheeler to the cutting edge and lit a path for everyone to follow. Her strategic vision of quality, accessible health care for all shaped every decision, in every area. Wheeler's board, staff and, most importantly, the individuals and families we serve, are all much better for her work. Her legacy lives on in every consumer and patient whose life has been changed through Wheeler's services."
Disaster Restoration Services (DRS) Celebrates 10 years in Business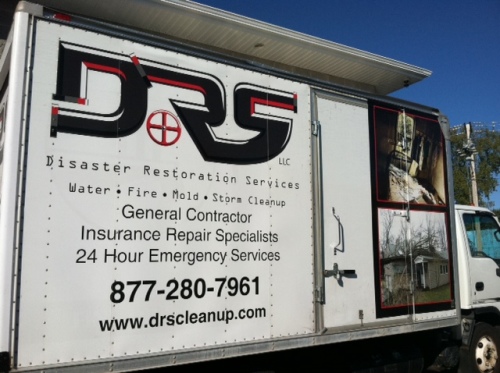 Portland, Connecticut. (October 10, 2019) - - Disaster Restoration Services (DRS), Connecticut's leader in fire, water & flood damage restoration, mold remediation, and reconstruction recently celebrated ten years in business. DRS is available to help you recover from disaster 24 hours a day, 7 days a week. With their professional restoration services, you get immediate response to your fire, water, or storm damage. Their full-service team of professional and attentive first-responders perform cleanup, repair and remodeling, where you can solve all your restoration needs with just one call.
DRS is a family-owned company dedicated to helping Connecticut and Massachusetts residents and businesses get their homes and property back to pre-disaster condition. Congratulations to Owner Danny Strong, Vice President Tammy Strong, Water Mitigation Technician Ariel Jimenez, and the entire team at DRS.