Chelsea Groton Bank Named Top Workplace for 6th Straight Year; CEO Michael Rauh Recognized with Leadership Award
September 30, 2021 GROTON, Conn. – Chelsea Groton Bank was recently named a Top Workplace in Connecticut for the sixth consecutive year, and Michael Rauh, the Bank's President and CEO, was presented with this year's Leadership award, both in the midsize employer category (150-499 employees).
"We've received many awards over the years, but being on the Top Workplace list during an incredibly difficult time really speaks to the resiliency and dedication of our team members. Our employees care deeply for their team, customer and community members, and focus on helping everyone accomplish their goals with a one person at a time mindset. This level of care and dedication is the reason why we were able to provide critical services to so many," shared Michael Rauh, President and CEO of Chelsea Groton Bank. "This year we focused even more effort on ensuring inclusion and equity in every aspect of our business, and continued to provide growth, training and leadership opportunities to team members at every level. I'm also honored to be a recipient of the Leadership award, a recognition based on employee feedback, which is truly humbling and gratifying."
The annual Top Workplace Awards, sponsored regionally by the Hartford Courant, are based on the results of an employee feedback survey administered by Energage, a leading research firm that specializes in organizational health and workplace improvement. Fifteen aspects of workplace culture were measured, covering four main areas, including how well employees work together toward a common cause. Employees were asked about company values, whether new ideas are encouraged or if managers help employees learn and grow. Pay, benefits and training also are key questions.
Chelsea Groton employees noted that their contributions both in and out of the office are highly valued and that they are members of a close-knit work family. Many feel proud to perform meaningful work that improves the lives of their neighbors, and to be a part of an organization that helped so many facing difficult times during the last 18 months, including Chelsea Groton's Foundation giving over $1 Million to the community in 2020.
"We've always taken great care in selecting benefits and initiatives that contribute to our employees' health and wellbeing, and that's never been more important than with the personal and professional challenges and changes brought forward due to the pandemic," said Anne Wilkinson, SVP, Chief Human Resources Officer at Chelsea Groton Bank. "When teams were largely remote, we held virtual get-togethers, Zoom fitness classes, and employee appreciation days to keep our workforce engaged. As more people came back to the office, we offered safe opportunities for outdoor gatherings, such as ice cream socials at area creameries. We've also done our best to be flexible and understanding when it comes to personal circumstances related to the pandemic, like individual health, childcare needs, and caring for aging family members. We're thrilled our team felt our efforts to accommodate needs and show appreciation."
While Chelsea Groton offers traditional benefits for employees, the Bank also provides employees the opportunity to partake in a variety of continual education programs, and offers the Grow, Launch, and Lead leadership programs for team members at every level within the organization. Team members are invited to participate in a wellness program designed with incentives to track and challenge participants in physical, mental, and financial well-being. Community volunteerism, donations and supply drives have also always been a driving factor in bringing the team together.
Leadership Award
Michael Rauh has been President and CEO of Chelsea Groton Bank since December 2010. Over the last decade, he has not only led the Bank through the expansion of product, service and technology offerings, but he has emphasized a commitment to supporting each individual customer's needs and goals, and dedicating time and resources to the education and development of team members at every level. In addition to being honored with the Leadership Award, Rauh was also recently named Citizen of the Year by the Chamber of Commerce of Eastern Connecticut, and has led Chelsea Groton Bank to be named "Top Workplace" by the Hartford Courant and "Best Bank" by readers of The New London Day for six consecutive years, to be listed by Forbes as one of America's Best-In-State Banks, and to earn a 5-Star "Superior" rating for financial strength by BauerFinancial for over 25 consecutive years.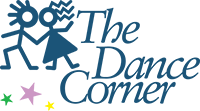 Local studio owner becomes certified coach
The Dance Corner owner Carrie L. Smith has become a certified coach in the More Than Just Great Dancing organization. MTJGD is an international affiliation program for dance studios that aligns them with a higher standard of dance instruction and management principles. The certification qualifies Smith to train and coach others in the MTJGD philosophy and tenets.
She can now join MTJGD founder Misty Lown in providing advanced tools, resources and coaching to help more than 300 licensed studios integrate the highest standards established in the dance industry. Along with providing leadership resources, financial calculators and other tools for success, Smith will also lead professional development opportunities.
MTJGD Founder Misty Lown selected Smith to become a certified coach for her understanding of and individual success in applying MTJGD principles at The Dance Corner and her communication skills. Smith then completed rigorous training and testing to earn the certification.
" Smith has mastered the science and art of running a studio that succeeds as a business, excels in dance instruction and helps students develop important life skills. Plus she can articulate that expertise in a way that will help other studios achieve similar results," said Lown.
The Dance Corner is in its 28th year of providing quality dance training to students from Killingworth, Madison, Clinton, Deep River, Chester, Essex, Ivoryton, Centerbrook, Haddam, Higganum, Westbrook, Guilford and East Haddam. Over 3000 families have experienced The Dance Corner's entertaining and engaging classrooms and excellent customer service. The Dance Corner is dedicated to providing every student with a self esteem building, safe learning environment where they gain life skills that will serve them and their community in a positive way well into the future.

Sean Flynn of Essex Financial selected for Fairfield County Business Journal's 2021 Top Wealth Advisors
Essex, CT – Sean Flynn, of Essex Financial Services, Inc. is one of the financial advisors in the Fairfield/Westchester area selected for the 2021 FCBJ's Top Wealth Advisors.  The advisors were selected based on their professional accomplishments, professional and/or business affiliations and demonstrated leadership skills. Winners were recognized at a virtual event held on June 10th. Mr. Flynn stated, "I'm honored to be recognized as a Top Wealth Advisor of 2021 and I would like to congratulate the other award winners."
Sean is a financial advisor with Essex Financial's Southport, Connecticut office. With more than 15 years of experience in the industry, Sean gives his clients the unique insights necessary to bridge the gap between their overall financial plan and the design of their investment portfolio. An investment philosophy deeply rooted in academia provides the framework for constructing efficient and diversified portfolios based on the client's personal and financial goals and objectives. Prior to joining Essex Financial, Flynn worked as a financial advisor at Apella Capital, an RIA in Connecticut. Prior to Apella, he worked at Merrill Lynch as a financial advisor in Manhattan. A Fairfield University graduate, he holds a Bachelor of Science degree in Finance from the Dolan School of Business. He is also a certified College Planning Specialist through the National Institute of Certified College Planners.
Since 2003, Essex Financial has distinguished itself by providing value to its clients through a hands-on, highly personalized approach to their wealth management and financial planning needs. Today, it is one of the largest independent Registered Investment Advisory Firms in Connecticut with $3.2 billion in assets under management or administration. Essex Financial operates as a subsidiary of Essex Savings Bank, with twenty financial advisors and office locations in Essex, Farmington and Southport, providing comprehensive financial planning and wealth management services to more than three thousand households and businesses in Connecticut and beyond.
***
Investment Advisory Services offered through Essex Financial Services, Inc., a Registered Investment Advisor. A subsidiary of Essex Savings Bank. The securities and insurance products offered through Essex Financial Services, Inc., are not a deposit of, or other obligation of, or guaranteed by any bank, or an affiliate of any Bank, are not insured by the FDIC or any other agency of the United States, the Bank or an affiliate of the bank and involve investment risk, including the possibility of loss of the principal amount invested.
Securities offered through The Leaders Group, Inc., Member FINRA/SIPC, 26 West Dry Creek Circle, Suite 800, Littleton, CO 80120. (303) 797-9080. Essex Financial and Essex Savings Bank are not affiliated with The Leaders Group, Inc.

Nathan L. Jacobson & Associates, Inc. Wins National Award
A Connecticut consulting engineering firm has been selected by the American Council of Engineering Companies (ACEC) to receive a National Engineering Excellence Award. Nathan L. Jacobson & Associates, Inc., a civil and environmental engineering firm located in Chester, Connecticut, was selected in 2021 by ACEC National for their work on the Pages Mill Pond Dam Fishway on the Farm River in North Branford, Connecticut.
The Farm River has one of the largest populations of wild trout for a Connecticut coastal river and has been targeted by the Connecticut Department of Energy and Environmental Protection (CTDEEP), Inland Fisheries Division as one of the best opportunities to establish a run of sea-run brown trout while at the same time further developing the existing river herring runs.
The fishway consists of a series of concrete structures and sloped aluminum steeppass sections that were carefully designed to avoid impacts to the river and existing infrastructure, for hydrodynamic forces during extreme flood events, and to meet the owner's aesthetic requirements. The 170 ft. long Fishway will allow resident brown trout and target species to climb 10 feet to reach the 4.25-acre head pond and 6 miles of river habitat above the dam. The target species are diadromous fish (fish that spend portions of their life cycles in both fresh water and salt water) including sea-run brown trout, alewife, blueback herring, sea lamprey and American eel. This is the first time in 323 years that target species have had access above the dam since construction of the dam and a mill at the site in 1697.
Restoring the free passage of migratory fish species not only has a positive effect on the health and numbers of the target species but has a cascading benefit to the health and wellness of species on subsequent levels of the food chain. The project was built in 2020 for approximately $373,000. Engineering and construction costs were funded with generous grants from the National Fish and Wildlife Foundation and the CTDEEP.
The project was a partnership between the dam owners (the Suter family), Hammonasset Chapter #446 of Trout Unlimited, Inc. (a non-profit organization), Save the Sound (a non-profit organization) and the CTDEEP, Inland Fisheries Division. The fishway was designed by Nathan L. Jacobson & Associates, Inc. who also prepared permit submissions, and performed part-time construction administration and inspection. The fishway was constructed by Schumack Engineered Construction Corp. of Clinton, CT. The fishway is operated and maintained by Trout Unlimited with assistance from the CTDEEP, Inland Fisheries Division.