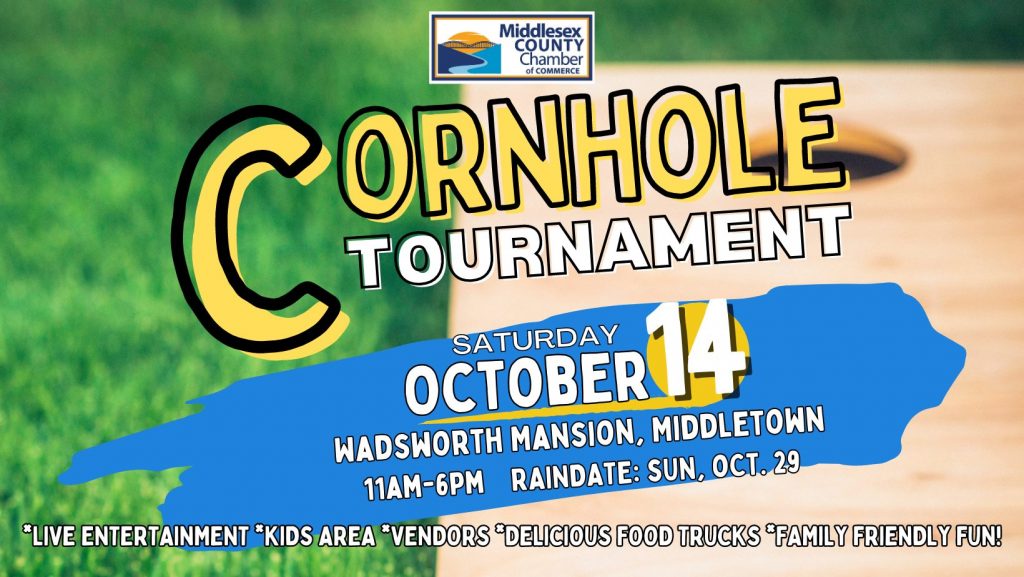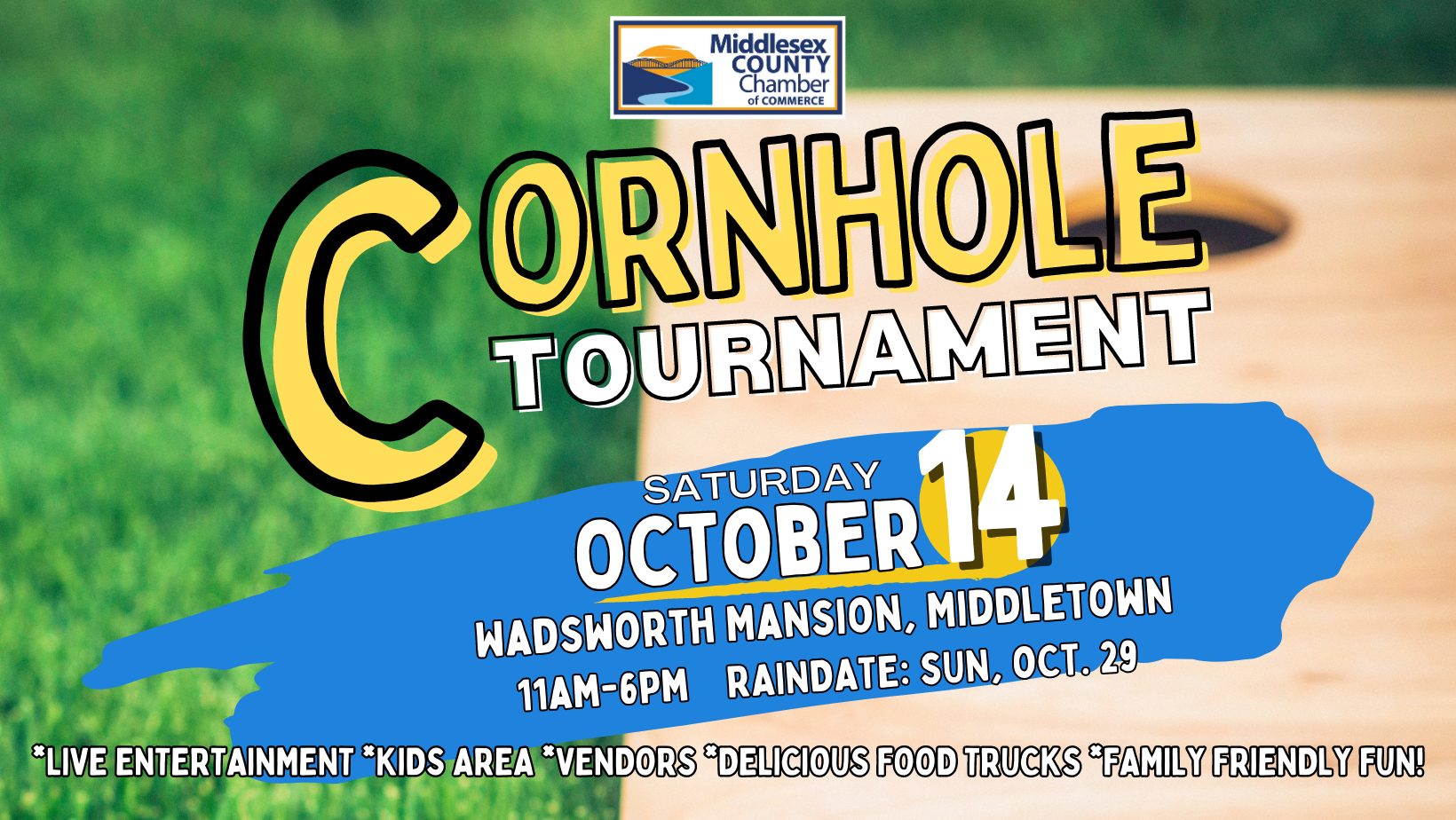 Calling All Cornhole fans and players!
Start warming up those throwing arms for airmails, backdoors and blockers, its time to put your skills to the test against other players at the 1st Annual Middlesex Chamber Cornhole Tournament!
Please join us and help us spread the word about the Middlesex Chamber's 1st Annual Cornhole Tournament which will be held on Saturday, October 14, 2023 at Wadsworth Mansion in Middletown! This will be a family friendly event complete with vendors, music, food and fun!!